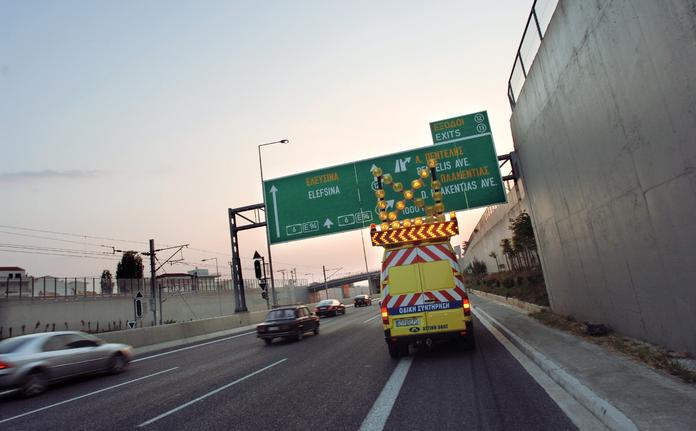 Traffic Management and Motorway Maintenance
The main competences of the Traffic Management and Motorway Maintenance Department are, among others:
Traffic control and monitoring
Management of emergency incidents and planned activities
Road assistance
Inspection, maintenance and repairs, as may be required in order to preserve the good condition of the motorway
Maintenance of operation and maintenance vehicles and facilities
Routine works, such as cleaning of the motorway.
The "heart" of traffic management lies in the Traffic Management Centre (T.M.C.) which is located in Paiania and operates on a 24-hour basis. Through the full-time presence of specialized personnel and the use of high-tech equipment, the T.M.C. continuously monitors traffic conditions along the entire motorway and is immediately informed of any problems arising, about which it will also notify any other competent authorities as appropriate.
Apart from traffic management, maintenance also plays a crucial role in a project of this size. Maintenance works form an integral part of the daily activities on the Attica Tollway and are divided into two main categories: preventive and corrective maintenance.