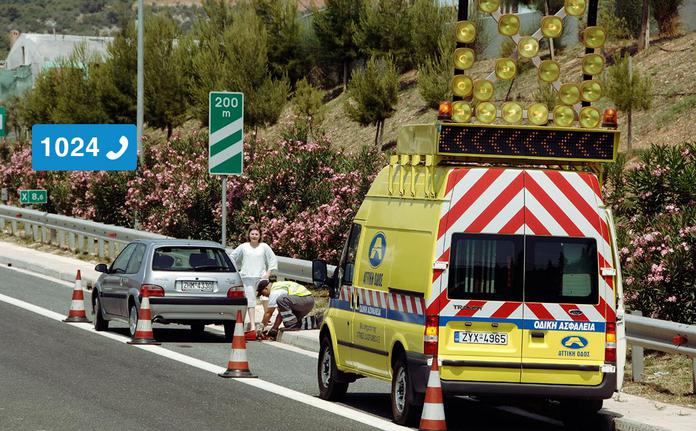 Free Roadside Assistance
Attica Tollway provides all users with free roadside assistance. A Roadside Assistance Station and a Special Vehicle Recovery Unit, for the transportation of immobilized vehicles off the motorway, are in operation on Attica Tollway. Roadside Assistance services are provided on a 24-hour basis, all along the motorway, at no charge, by specially trained staff.
A special roadside assistance unit is available for heavy duty vehicles.