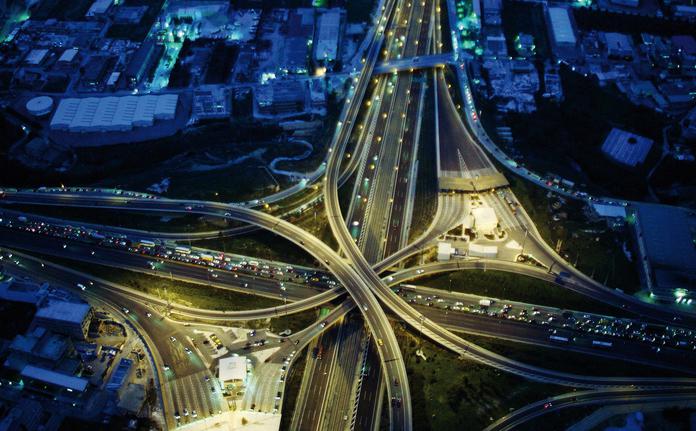 International collaborations
With a view to continuously improving the infrastructures and services provided, the executives of "Attikes Diadromes S.A." take active part in many recognized international bodies and organizations, whilst maintaining close ties to the international academic community.
International organizations
TRB (Transportation Research Board of the National Academies)
TRB is a department of the USA National Research Council and provides independent consultancy services on scientific and technical issues. Its mission is to promote innovation in the field of transportation. TRB facilitates the exchange of information, provides consultancy on transportation programmes, publishes research results for the general and encourages the application of their findings.
ΙΒΤΤΑ (International Bridge, Tunnel and Turnpike Association)
ΙΒΤΤΑ is a global organization with members numbering more than 320 companies from 50 countries of the world managing toll motorways, bridges and tunnels. IBTTA is a forum for exchange of technical know-how and best practices, primarily aiming to improve, promote and strengthen services provided in the transportation sector.
IRF (International Road Federation)
IRF is an internationally acknowledged, non-profit organization promoting the on-going improvement of road axes and road transport systems worldwide, with a focus on road safety and environmental protection. It was established in 1948 and, currently, more than 500 governments, companies and international associations finance the operation of its offices in Washington, Switzerland and Geneva.
Universities
In addition to their active participation in the works and conferences of international, recognized agencies, the executives of "Attikes Diadromes S.A." also cooperate with noted professors in the Technical University Schools of Greece, as well as European and US Universities, who, with extensive experience in transport systems design, have developed Attica Tollway traffic simulation models at the micro and macro levels. Traffic simulation has been used to determine geometrical characteristics and traffic conditions on the motorway, with a view to eliciting information regarding the speeds developed by the drivers, travel times, delays caused by accidents, etc. The cooperation between "Attica Tollway S.A." and acknowledged establishments is constantly expanding in other fields as well.